After having been away for a few weekends and working full-time in between, I was really excited to finally get some time at home last weekend. Now don't get me wrong; I of course love traveling but I also find it unsettling not being able to spend any time in the kitchen for weeks at a time. I hate finding myself scrambling day after day for a satisfying weeknight dinner or pondering what to pack for my little guy's lunch. You can only eat so many buckwheat crêpe meals in a row!
So when I was finally home without any plans last Sunday, I took that to mean I could spend the entire day in the kitchen. It also happened to be drizzling out which, frankly, suited me just fine! I find that the kitchen is what grounds me most in life. Maybe if I had a garden it would also serve this purpose but for someone who's spent almost her entire life in apartments, the kitchen is it for me. When I come back from a long trip or, like recently, haven't had a chance to cook in a while, there's nothing like the sounds and smells of sauteing onions to make me feel like I'm HOME.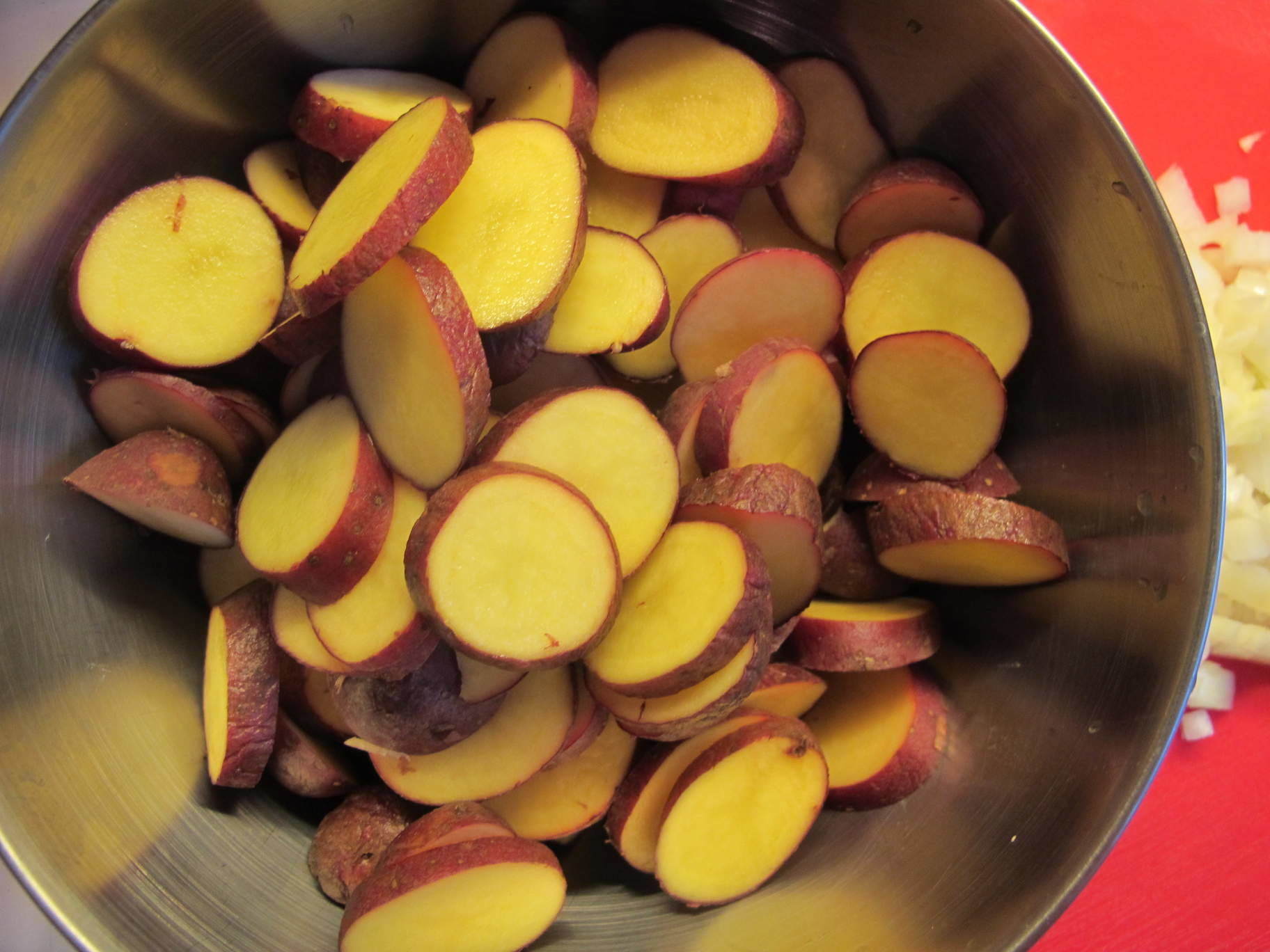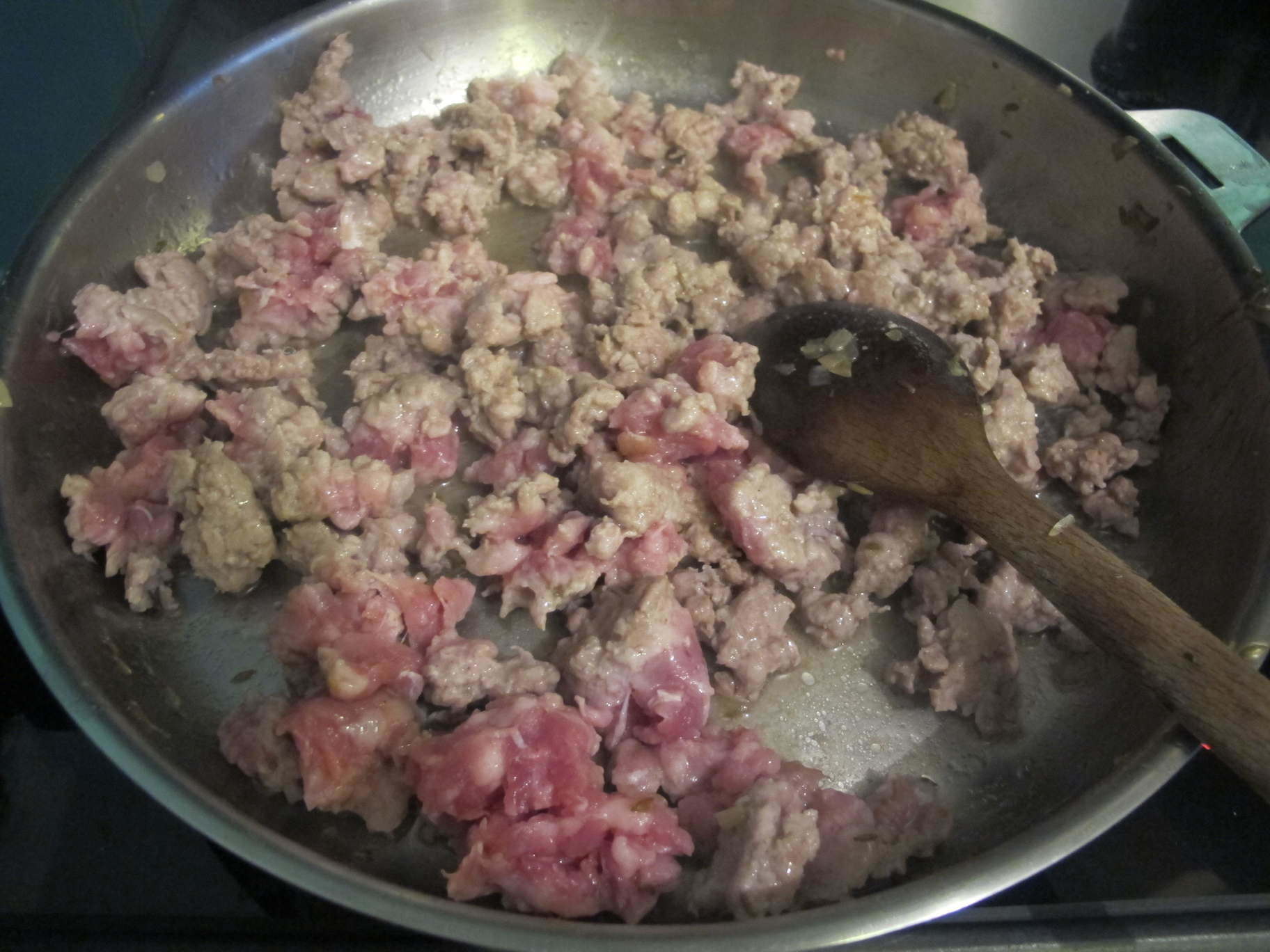 So I spent the day cooking up a storm, some of them dishes for our lunch and dinner that day but also some that we can heat up throughout the week. On this latter category, enter this simple and satisfying dish that I concocted from the potatoes from our CSA basket and some sausage meat I had around. The variety of small potatoes was perfect since they are lower in starch content and they keep their shape when cooked instead of breaking apart. A hash like this is perfect for whipping up a quick dinner, work lunch or side dish, or even for breakfast with an egg or two cracked on top.
Ingredients
100 g butter
1 tablespoon whole cumin seeds
2-3 small onions, finely chopped
700 g small non-starchy potatoes like new potatoes or fingerling (cut into 0.5-cm disks, washed well but unpeeled)
1/2 cup chicken broth
500 g sausage meat
Fresh parsley for garnish
Instructions
Melt the butter in a heavy-bottomed pan over medium heat. Add the cumin seeds and keep stirring until they become fragrant. Add the onions, making sure to keep stirring regularly so they don't stick to the bottom, about 10-15 minutes.
Add the potatoes, spreading them evenly. Close the lid but keep checking regularly that they don't stick to the bottom, adding chicken broth as needed. When they have softened, set aside the onion-potato mixture in a separate bowl.
Add the sausage meat, breaking up into small chunks with your fingers or the tip of a wooden spoon. Keep stirring to make sure the pieces brown on all sides, about 10 min.
Add the cooked sausage to the onion and potato mixture, add the parsley and give everything a good stir.
http://theomnivorist.com/potato-sausage-hash/