I first came across this recipe in my library copy of Niki Segnit's The Flavor Thesaurus. As ambitious as the title suggests, the book attempts to categorize the whole panoply of flavors under the sun and suggests natural (if sometimes counter-intuitive) pairings. While it works great as a guide to consult while cooking, it also lends itself beautifully to reading a few chapters at a time — perfect for stumbling upon culinary inspiration!
Not surprisingly, I found myself craving the food/flavor group that I happened to be reading about on my otherwise sensorially (is that a word?) dull morning commute. This recipe in the citrus section that sounded so beguilingly simple got me especially intrigued because of its use of an entire orange — which totally spoke to my lazy side.
But that's not where the story ends. The original recipe is from Claudia Roden's 1968 book, A Book of Middle Eastern Food. In case you don't know her, Egyptian-born Roden is the doyenne of Mediterranean cooking with close to twenty cookbooks to her name and the titles read like a grand tour of the region (from historical Jewish cooking to Italian, Arab-Israeli, Turkish, Lebanese, Moroccan and Spanish cuisines). Her beautifully told tales bring back a rich perfumed past and her wonderful recipes allow the home cook to recreate these sensations.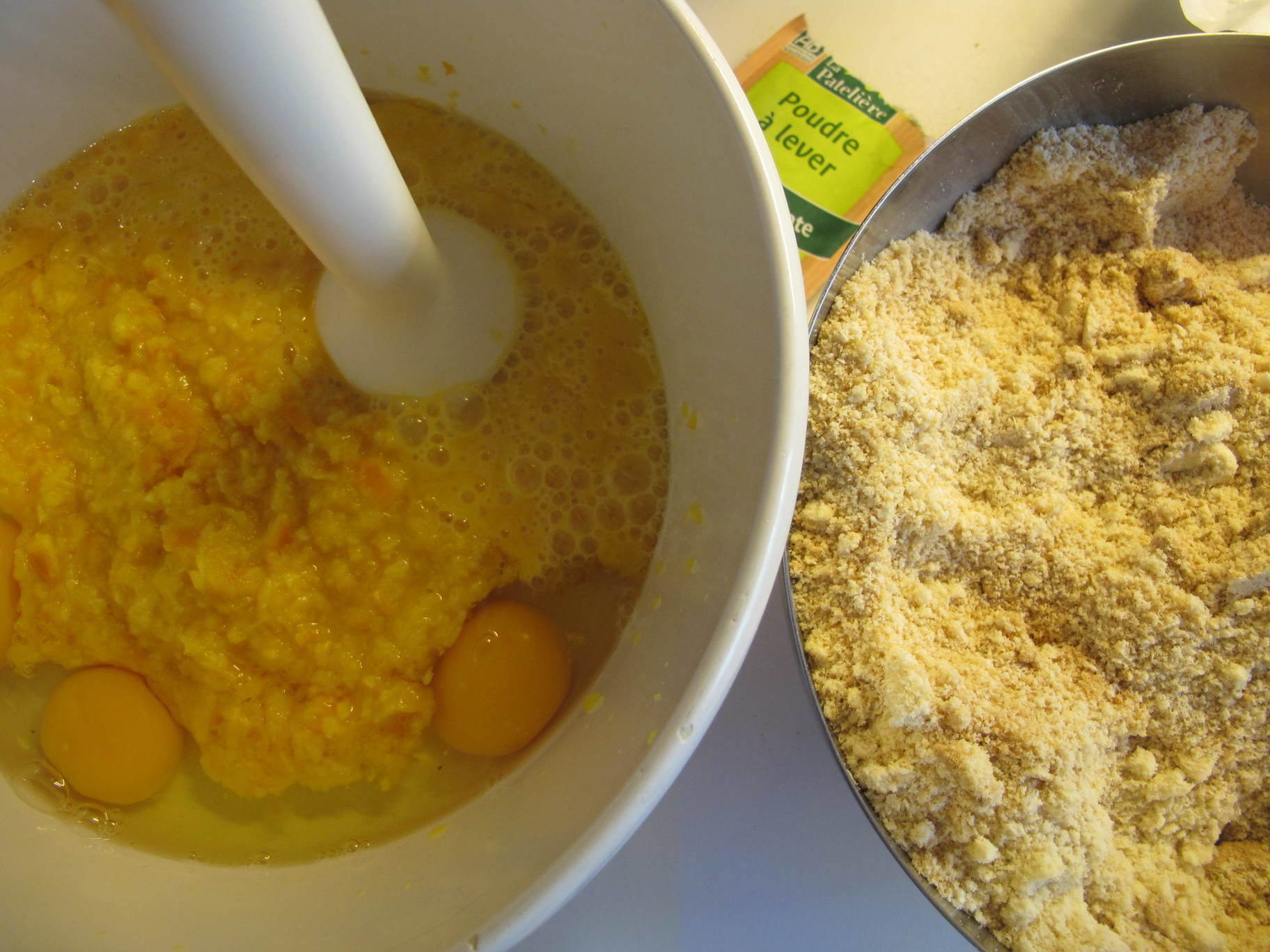 The Orange and Almond Flour Cake recipe features in the Sephardic Cakes section of the book. Sephardic Jews were those who left the Iberian peninsula to escape the Inquisition of the 14th and 15th centuries and settled, among others, in parts of the Ottoman Empire. This cake was traditionally prepared for Passover, hence its use of almond flour instead of wheat*. The cake has just a few ingredients and is really easy to put together.
Also it's good to keep in mind that while almonds are a wonderful snack in moderation, as soon as you make an entire cake from ground almonds, the part about "moderation" becomes difficult to attain. While nuts are full of good fats they are also heavy on omega-6s, which we already get too much of in our modern diets (meaning we need to make sure to strive for a good omega-3:6 ratio). Oh and did we mention the phytic acid content?
All this to say, this is an incredibly moist and flavorful cake so you'd best practice some self-restraint!
(*) If you'd like this to be completely gluten-free, you will need to substitute the baking powder or make your own gluten-free version.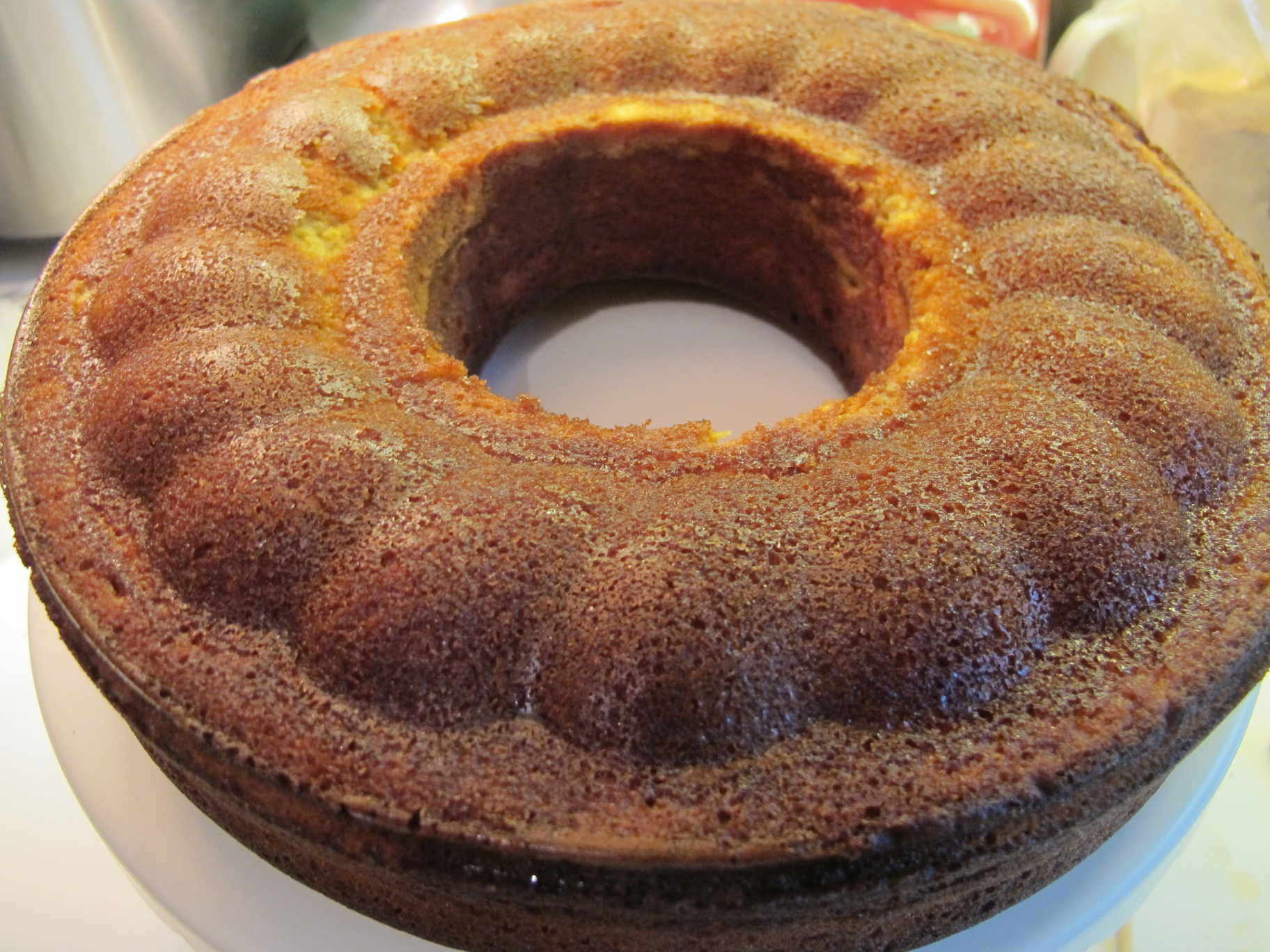 Claudia Roden's Orange and Almond Cake
Ingredients
1 large orange
6 large eggs
250 grams almond flour
250 grams sugar (I used Sucanat)
1 tablespoon baking powder
Butter to grease the pan
Instructions
Put the unpeeled whole orange in a medium pan, cover with water and bring to a boil. Simmer for about an hour, or until it comes apart easily when poked with a fork. Let it cool, then cut it down the middle, removing any seeds. Then pass it through a food processor to reduce it to a pulp.
In the meantime preheat the oven to 190°. Butter a cake tin (I used one with a removable bottom).
In a mixing bowl, beat the eggs and then combine the rest of the ingredients. Mix with a fork or a plunge mixer until a uniform batter forms.
Pour the batter into the cake tin and place in the oven. Check on the cake at around 45 minutes. It is done when a skewer inserted in the middle comes out almost clean (some of the cake will stick). As Claudia Roden says, this cake is half-cake and half-pudding so it's really hard to go wrong with it.
http://theomnivorist.com/orange-and-almond-cake/