Once it occurred to me last year that I had a big birthday coming up, I immediately had the idea of inviting a bunch of friends on a trip where we would doubly celebrate: for once I would take advantage of the fact that my birthday was so close to new year's eve. But the big conundrum: where oh where to go? It had to be not too far from Europe but would ideally provide a welcome sunny break from the winter. And if this place also boasted friendly locals, beautiful regional crafts and (not a surprising criterion for me) amazing food, well all the better!
Soon it became obvious that Morocco was the strongest contender, and it certainly did not disappoint…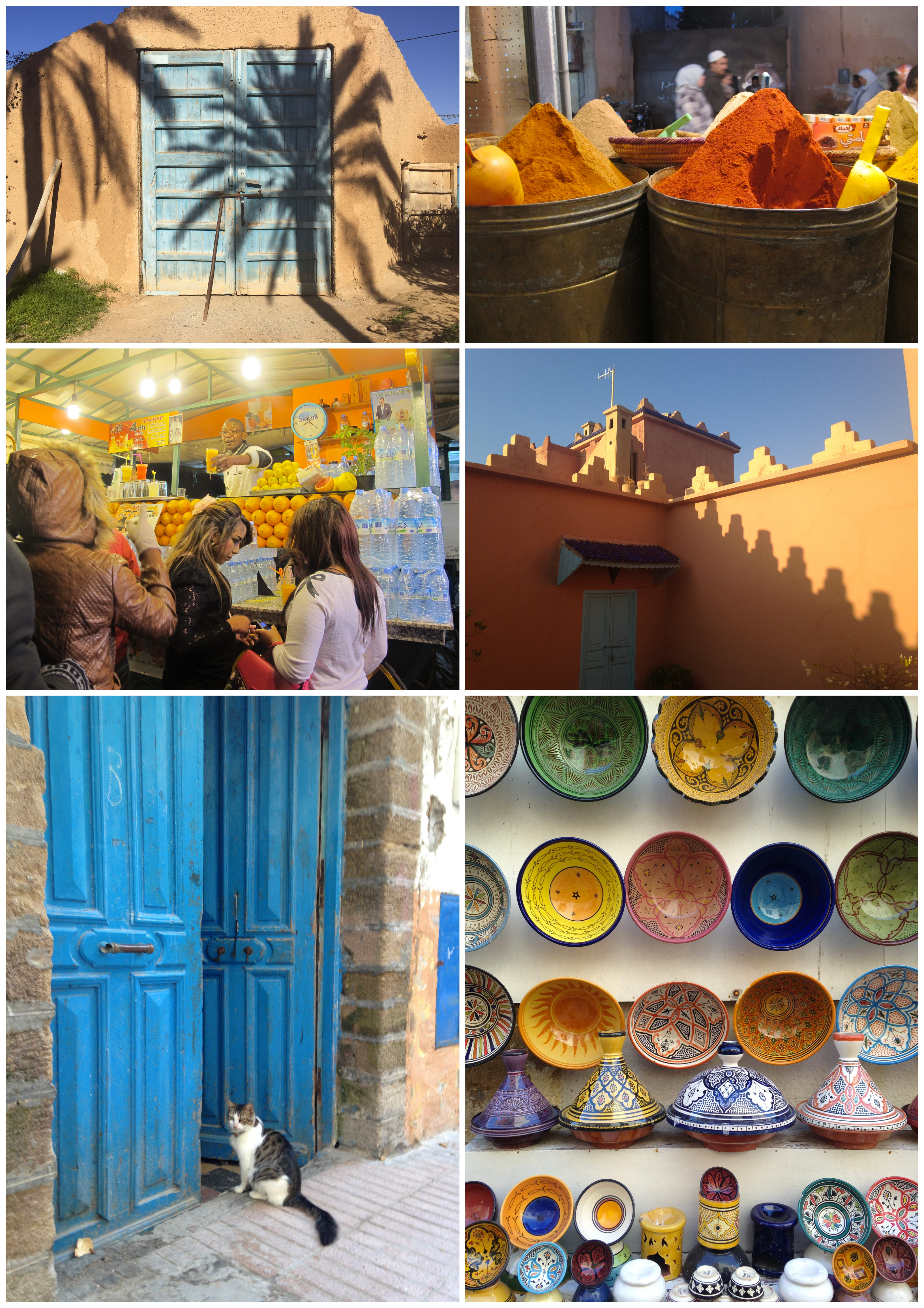 Ever since coming back from my big trip, I've been interested in recreating some of the smells and tastes of that beautiful country. And when I walked into the cookbook section of the library one day and saw this book staring at me from the display, I called it fate. This wonderfully fragrant soup was one of the first recipes I tried and it really does a great job reminding me of Morocco and then some: it actually brings back childhood memories in Turkey!
Don't be intimidated by the two-step process since preparing the broth with the whole chicken is quite hands-off. I like to buy a whole chicken regularly since I'm always keen to have some broth going, and am really excited by this alternative to roasting the whole beast (don't get me wrong, I love a roast chicken but it's nice to change things up, you know?).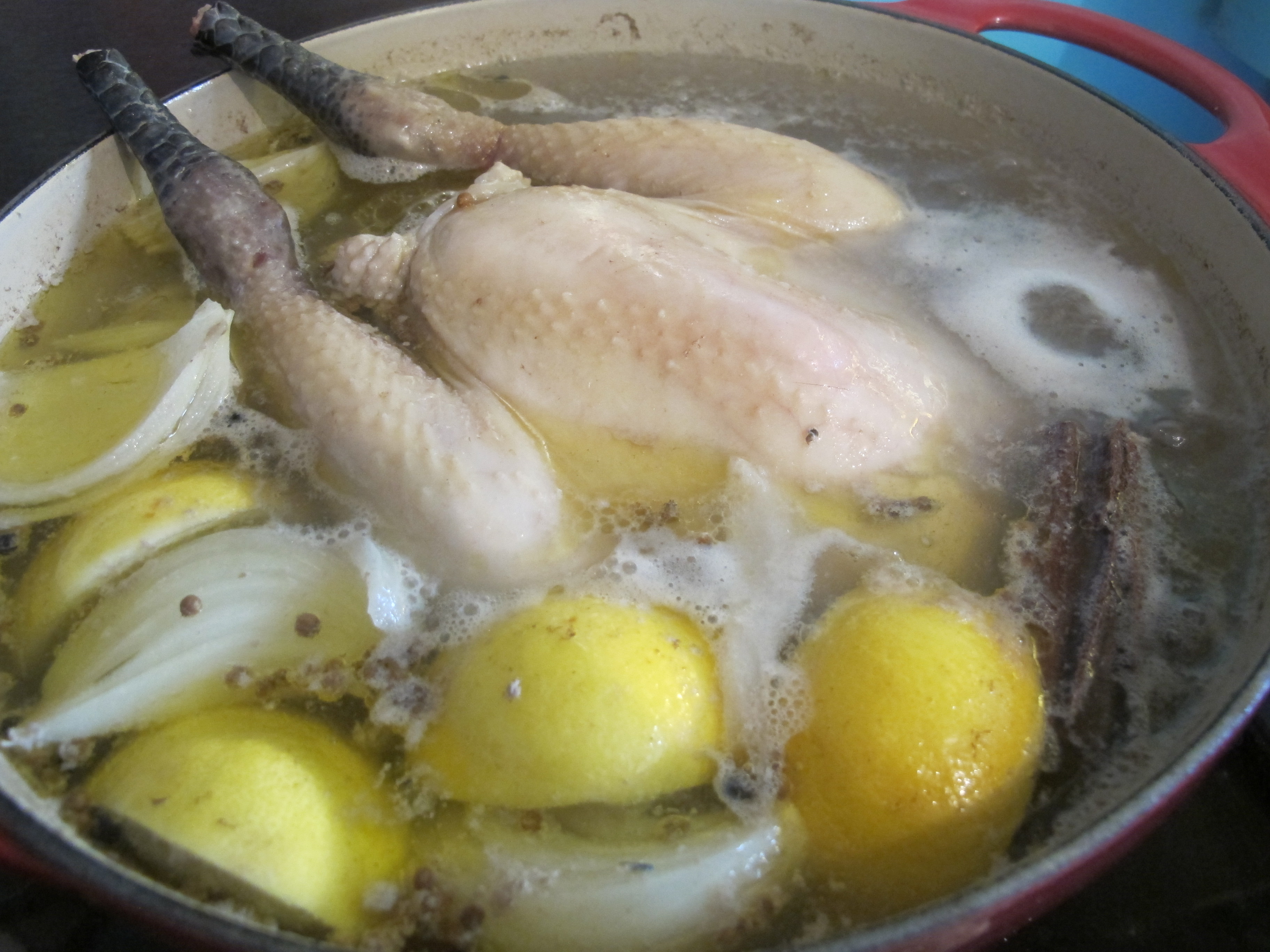 Note that I replaced the couscous in the original with rice, both to make it gluten-free and because that's how we roll where I come from. The hot minty broth with chicken pieces and soft rice makes for the kind of dish that takes you in its arms and rocks you on a winter evening. Mmmm… If you have any leftovers, know that it's even better the next day.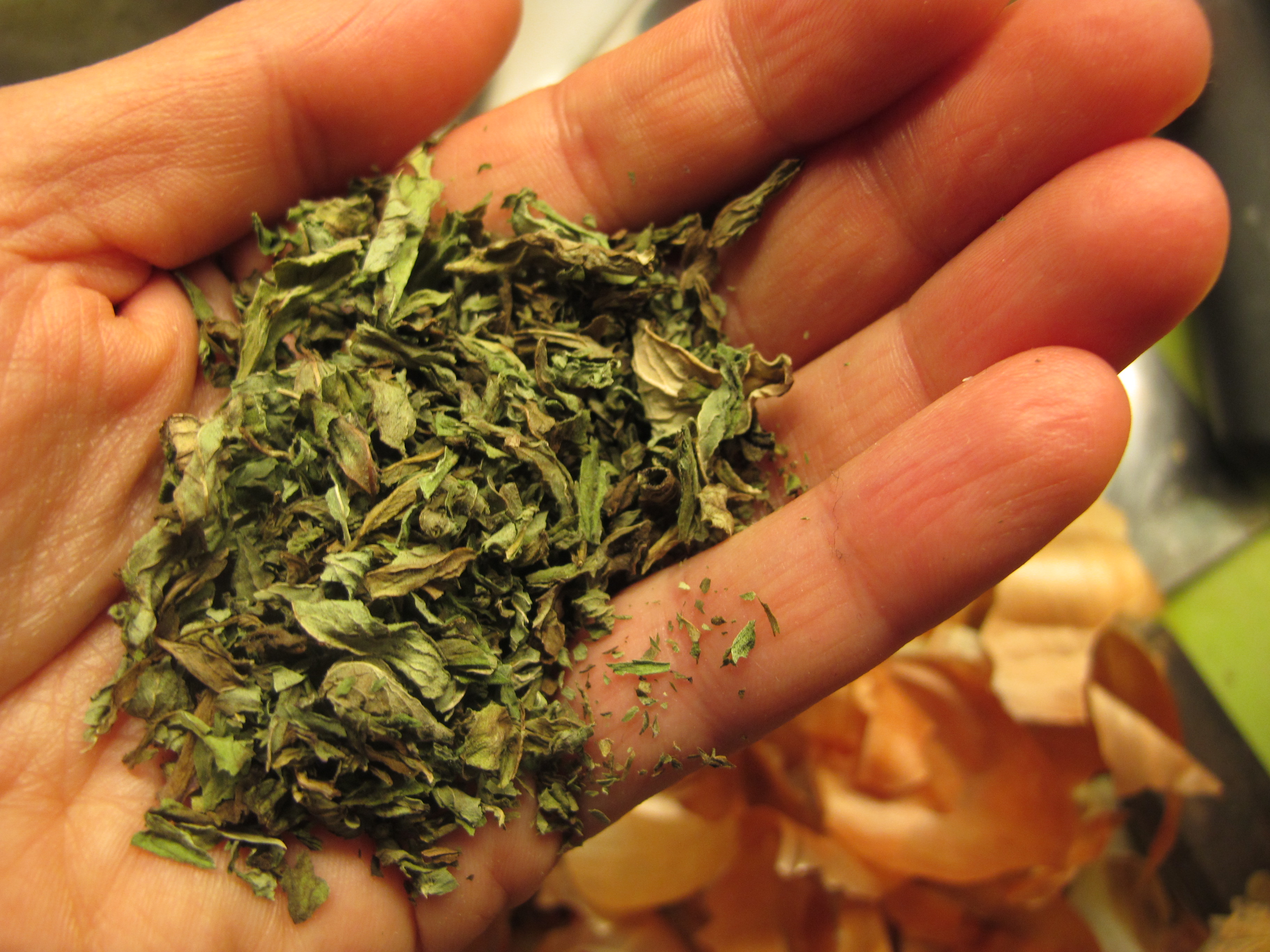 Minty Moroccan Chicken Soup with Rice
Ingredients
For the broth:
1 organic free-range chicken
1 onion, cut into 4 pieces
1 lemon, zest removed with a vegetable peeler (to avoid bitterness) and cut into 4 wedges
1 teaspoon coriander seeds
1 stick of cinnamon
1 bunch parsley
For the final preparation:
2 tablespoons fat (ghee, coconut ghee, coconut oil...)
1 tablespoon cumin seeds
2 onions, finely chopped
2 garlic cloves, finely minced
1 teaspoon paprika
1 teaspoon turmeric
2 tablespoons dried mint
1 tablespoon tomato paste
100 grams (or about 1/2 cup) rice
Sea salt and pepper
Cilantro and lemon wedges to serve
Instructions
To prepare the broth, put the chicken in a heavy-bottomed pot and add the lemon, onion, coriander seeds and cinnamon. Fill with enough filtered water to cover the chicken.
Bring to a boil and then simmer for about an hour, or until the meat comes off easily. Add the parsley during the last ten minutes.
Remove the chicken from the pot and set aside. Continue simmering the broth until the liquid evaporates to about 1,2 liter. Season with salt and pepper, strain the liquid and set aside.
Once the chicken is cool, remove the flesh and pull it apart into thin strips, set this aside as well.
We can begin assembling the soup: heat the pot, add the fat and then the cumin seeds. Add the onions and sauté for about five minutes, adding the garlic and the rest of the spices. Add the tomato paste.
Add the broth and bring to a simmer, then add the rice. Continue simmering for about ten minutes, then add the chicken, and simmer for another five minutes.
Serve hot with fresh cilantro, chopped garlic and a splash of lemon juice.
Notes
A few thrifty tips: after pulling the meat from the bones, you can save a portion to have leftovers for later (for example, as an addition to a weekday salad). Also, I make a second broth with the chicken carcass. Gotta leave nothing go to waste! This soup freezes really well also.
http://theomnivorist.com/moroccan-chicken-soup/